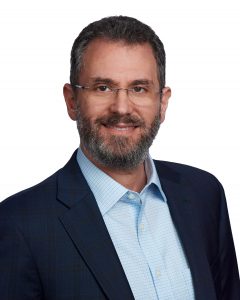 CIMC/Greenfield, Ltd. is a strategic advisory providing technology, strategy and management expertise drawn from Jonathan Greenfield's more than twenty-five years working at the intersection of technology and business issues as an engineer, executive, advisor and angel investor.
Since 2014, we've been helping businesses like yours.
From 2000 to 2014, Jonathan served as a Vice President and Senior Vice President at Cablevision Systems:
Driving strategy and development of customer-facing technologies and systems across video, voice and data, from both engineering and product development perspectives, including the conception and execution of Cablevision's fully cloud-managed, TR-069-based Smart Router.
Leading technical diligence and business case development for new technologies, features, products, services, and technology venture investments.
Addressing technology-related legal and intellectual property issues, including serving as the liaison between engineering and legal for Cablevision's ground-breaking copyright-compliant RS-DVR service.
Addressing all patent matters both offensive and defensive, including working directly with counsel on numerous successful patent litigation defenses and partnering with legal to create and drive Cablevision's patent development program.
Advising on and addressing technology-related regulatory issues, including representing Cablevision on technology policy issues at CableLabs and NCTA, and in industry negotiations with the Consumer Electronics, Programmer and Motion Picture industries, to define FCC-mandated Digital Cable Ready standards.
Jonathan additionally spent two years leading Cablevision's Customer Service Operations Center, managing a 24/7 operation responsible for coordinating cross-departmental activities to resolve outages, impairments and system issues. In this role, Jonathan developed and enhanced numerous troubleshooting, monitoring and analytical processes, and transformed call data into a primary forensic tool for diagnosing and resolving system problems, driving significant bottom line improvements to the customer experience, and reductions in truck rolls, call volumes, handle times, and repeat transactions.
Prior to entering the cable industry, Jonathan drove large software development projects at IBM, leading teams of up to 80+ developers and testers through full-lifecycle software development.
Jonathan earned his B.S. in Electrical Engineering from Cornell University, and his M.S. and Ph.D. in Computer Science from Syracuse University, studying under IEEE Computer Pioneer Per Brinch Hansen. His doctoral dissertation, Distributed Programming Paradigms with Cryptography Applications achieved the rare distinction of being published in its entirety as a monograph in Springer-Verlag's Lecture Notes in Computer Science series. He additionally earned a Certificate of Professional Development from The Wharton School, and is a graduate of the CTAM Executive Management Program at Harvard Business School.
Want to see if we can help you?